In September, I started a challenge to myself and called it #amysMinimalistChallenge. I set a goal of ten things to do and they ranged from clearing out the coat and shoe closet, getting the garden in order and parting with fabric in my stash that I will probably never use or have fallen out of love with.
Today I am continuing that challenge and having another clear out because
poor little Jax
went to the vet yesterday and spent the night on an intravenous drip to get him rehydrated and his glucose levels back up. I just spoke with the vet and he needs to stay in another night. I hate to see him so poorly and I myself nearly fainted when I saw the £ bill and there is no way I will be able to afford it unless I do a destash!
If you are interested in anything listed below, please let me know in the comments and I will get back to you ASAP. I am open to offers as well! For payment, please "Friends & Family Paypal" me - I will give you my Paypal address in my reply.
If you are not in the UK and are interested, let me know and I can let you know postage to another country.
Here are the items I hope to sell:
Birch Avalon by Jay-Cyn ORGANIC - Half metre with selvage
£4 plus 61p UK postage
GeoGrand by Daisy Janie - 5 ORGANIC fat quarters
£14 plus £1.06 UK postage
GeoGrand by Daisy Janie - 1 metre of ORGANIC Ogee
£9.00 plus £1.06 UK postage
Briar Rose by Heather Ross - 20 fat quarters
£54 plus £2.90 UK postage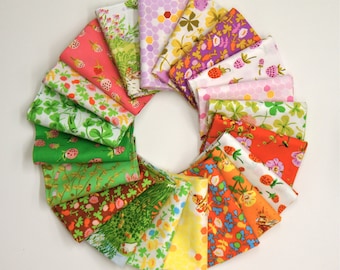 Dear Stella Purple Dot - Half yard piece with selvage
SOLD
£4 plus 61p UK postage
Geisha in Bliss by Pat Bravo Indie Collection ART GALLERY FABRICS - one 1.5 metre piece with selvage writing!
SOLD
£12 plus 1.06 UK postage
Timeless Treasures Sketch - Half yard with selvage (coordinates perfectly with the Geisha fabric shown above - just sayin')
SOLD
£4 plus 61p UK postage
More later folks!!!! Thanks for looking!